FATMOOSE HippoHouse Heavy XXL
FATMOOSE HippoHouse Heavy XXL
Wendy house, chimney, shop counter
...
show more
Delivery:
approx. 27/12/23 - 03/01/24

This product will be sent by freight forwarding company and delivered free to your curbside. Please note that the indicated delivery date is based on receipt of payment today and includes internal order processing as well as shipping until delivery to the customer. The lead-time for delivery may vary in individual cases.
Wooden Playhouse HippoHouse Heavy XXL
Product Details:
Easy-care, pressure-treated solid wood
Quality and safety tested – Made in Germany
Detailed instructions for easy assembly
10-year warranty* on all wooden parts
Delivery Contents:
Wood package for XXL children's play house
Summer house
Summer house with window
Counter
RingRing telephone
FatTarp all-weather tarp (650 g/m²)
3 weatherproof FATMOOSE stickers
Instruction manual and all required fixings
The tarpaulin is delivered in a single piece so that you can design your climbing frame the way you want it. Do you think our pictures are the best? You can find templates for this design in the assembly instructions.
Since wood is a natural product, its dimensions may change after drying or as a result of moisture absorption. Drilling some of the elements yourself helps to ensure an optimum accuracy of fit.
Weight: 138 kg
Attention
Not recommended for children under 3 years of age
For domestic use only under direct adult supervision
The indicated measurements and colours may vary slightly
* The specified guarantee applies to all wooden parts. Additional information regarding the scope of the guarantee and its assertion can be found in our guarantee declaration.
Reviews
At Wickey, we verify that all published reviews are from consumers who have actually purchased and/or used the products that we offer. The verification is done based on the order number.
Get the best tips on our wooden products here
Solid spruce and pine wood from Europe give our playground equipment its individual character. As a sustainable material, they offer a natural look and are particularly durable outdoors. We place special emphasis on the responsible use and quality of our wood to ensure that your children can play safely.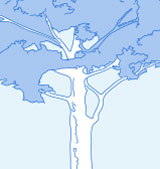 Wood from Europe
Most of our wood comes from domestic forests in southeastern Germany.
For our playground equipment we use impregnated pine or spruce wood.
Wickey wood stands for exceptional durability outdoors.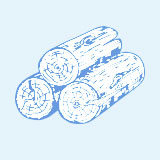 Natural and sustainable cultivation
We place special emphasis on the quality and responsible use of our wood.
Our wood grows slowly, which makes it harder and more durable.
The impregnation makes the wood more durable and is biologically safe for humans, animals and plants.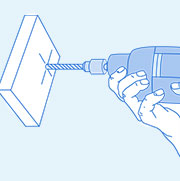 A living material with optimal fitting accuracy
It is perfectly normal for the volume of the wood to change due to moisture absorption/drying.
Because of this, unpack your wood directly and let it dry for at least 2 days before assembly.
Subsequently, some wooden elements should be pre-drilled by yourself to ensure accuracy of fit and stability.
We recommend lightly sanding the edges created by the production process. Depending on the surface, choose sandpaper with a rougher or finer grit - light sanding is sufficient.
TIP
In our assembly video, you will find many helpful tips for the assembly of your climbing frame!
Boiler-pressure impregnation
Boiler pressure impregnation that protects against environmental factors increases the service life of your playground equipment.
The wood is therefore particularly easy to maintain, as no additional sanding and painting are required, saving you effort, time and money.
Due to the mixture of leaking resin and the ingredients of the pressure impregnation, greenish colouration may occur. This is completely harmless.
TIP
Immediately unpack the wood and allow it to dry for at least 2 days so that any moisture from the impregnation process is completely gone from the wood. This ensures optimal conditions for the next steps and the longevity of the wood.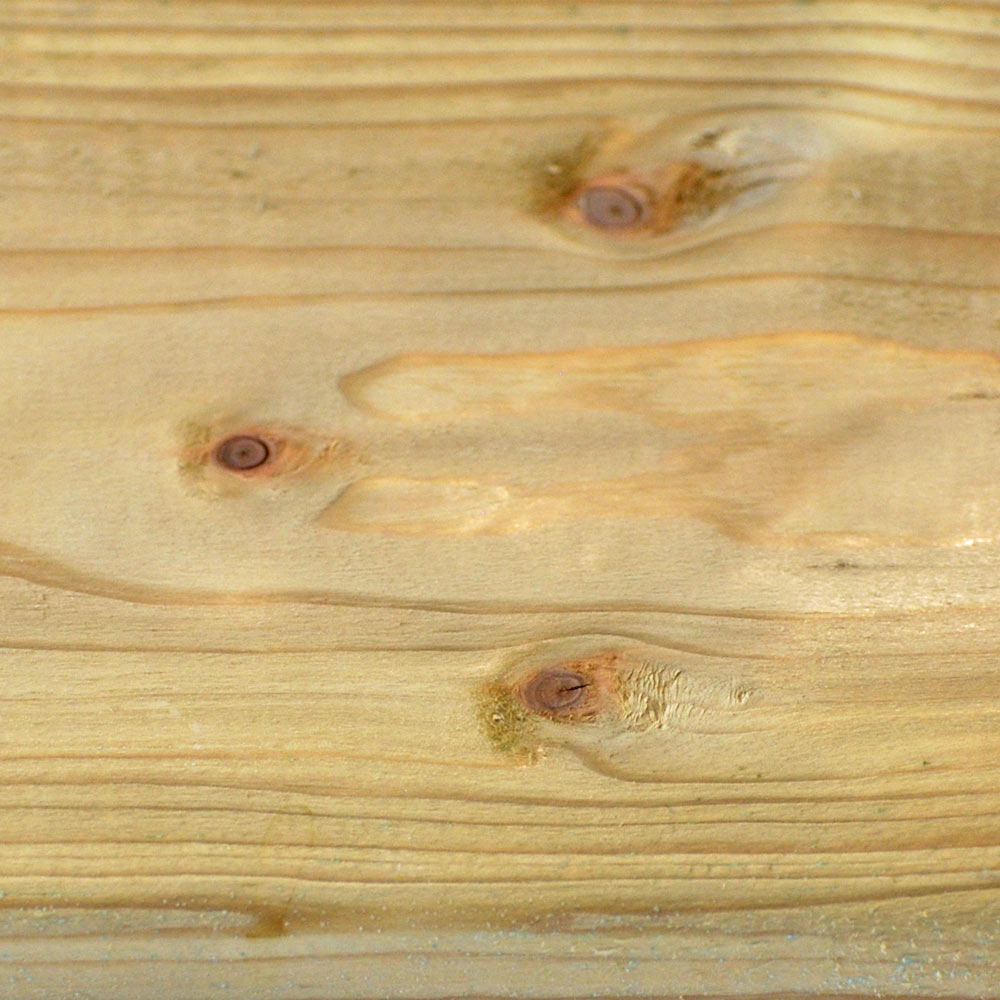 Individual characteristics
Knots, grains and pith are part of the natural characteristics of wood.
Cracks with a length of up to ¼ of the sawn timber length and ¼ of the cross-section depth are statically harmless!
Drying cracks are permissible according to DIN 4074.
TIP
Are the wooden parts of your playground equipment showing cracks? Send us a photo via our contact form. Our technical staff will be happy to advise you.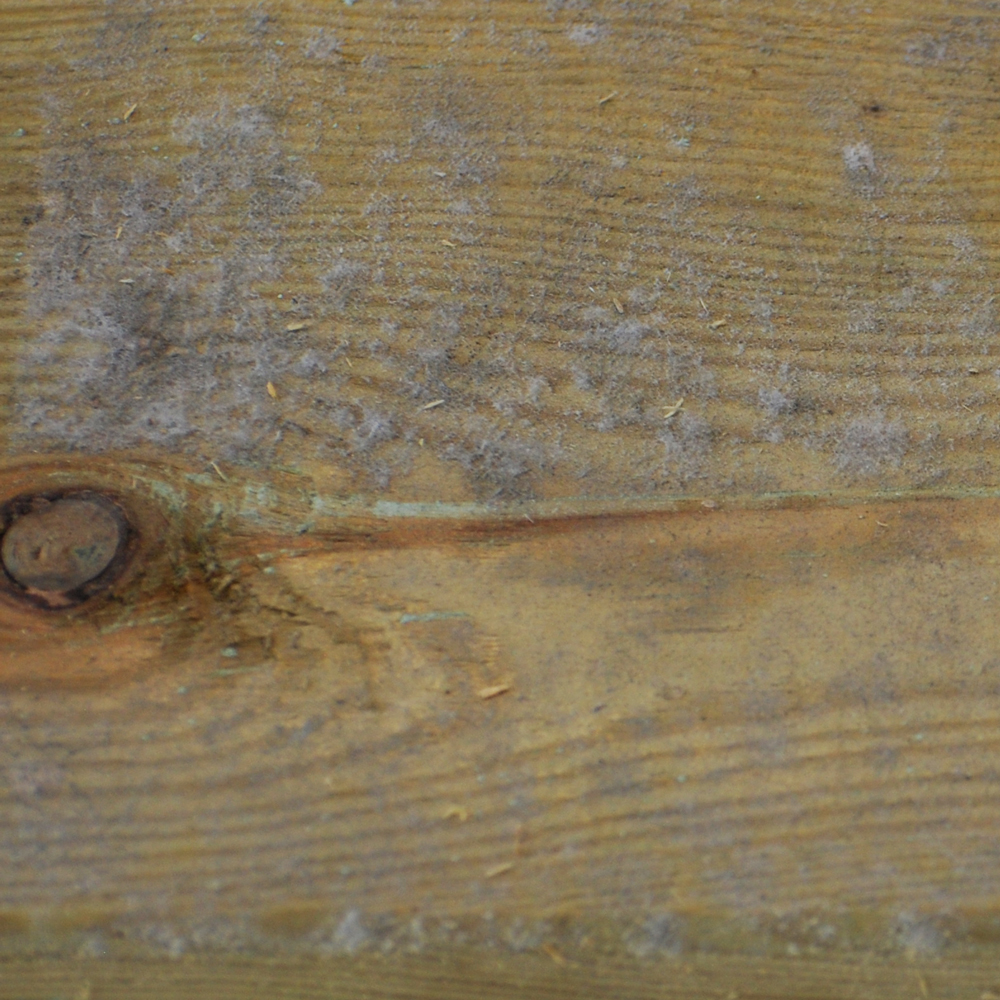 Superficial colouring
Superficial white to greenish spots are harmless.
They are caused by leaking resin and the ingredients of pressure impregnation, which collect on the surface.
Their appearance will even out over time due to outdoor weathering.
TIP
Heavily affected areas can be lightly sanded!
TIP
Do you prefer things to be colourful? Choose a colour that is safe for children and the environment, certified according to DIN EN 71 Part 3.