Wickey assembly video - assembly in 10 steps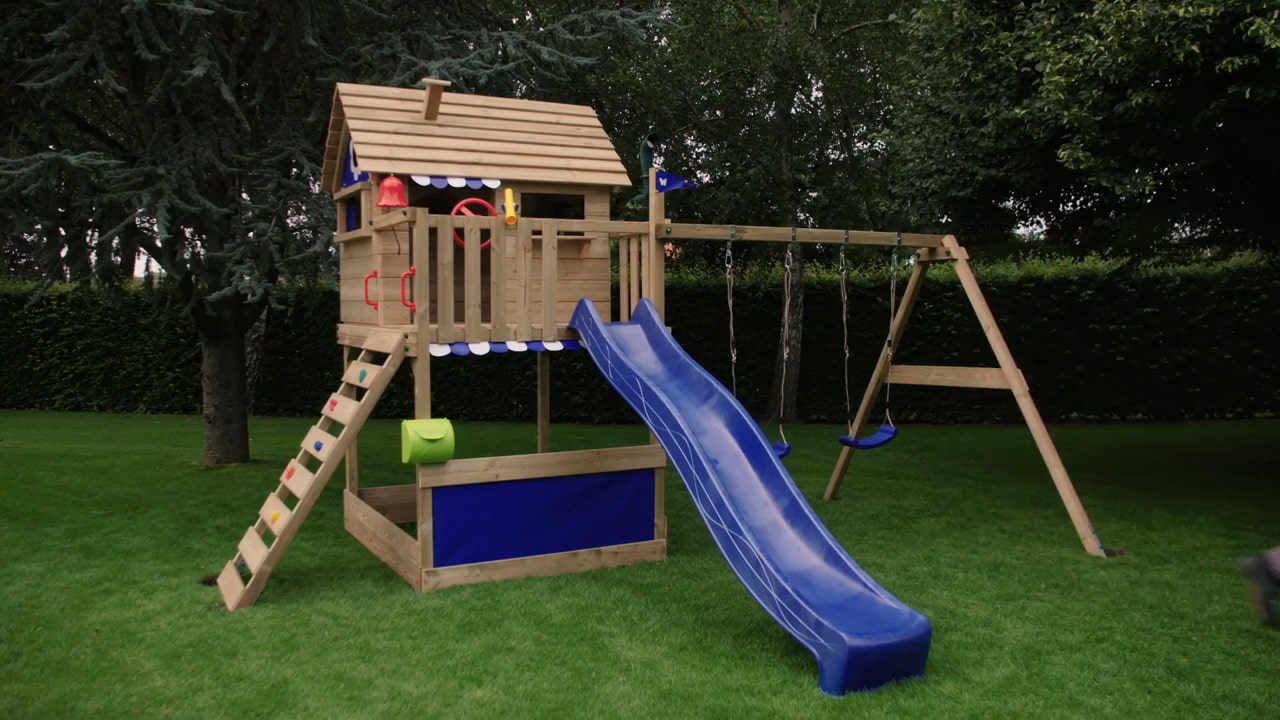 Assembly instructions for easy climbing frame construction
Assembling a climbing frame? Anyone can do it! To make the assembly of your climbing frame as easy as possible, we have put together a comprehensive video for you. Using our Smart Seaside climbing frame as an example, it provides you with helpful tips, tricks and suggestions for optimal construction in 10 steps. So anyone can master the assembly process like a professional! This video can be used as a template for almost all models of Wickey climbing frames. If you want to take a closer look at a specific section of the construction process, you will find a separate video for each of the 10 most important steps.
Build your climbing frame in 10 steps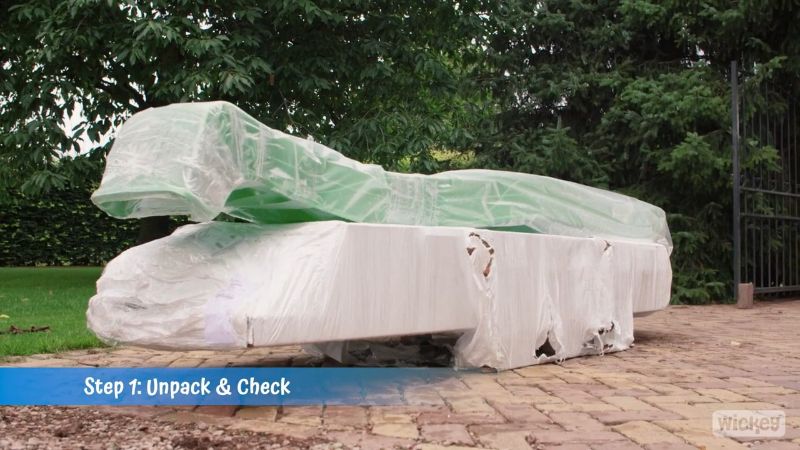 1. Inventory
Find out how to manage the first inventory of components easily with our climbing frame instructions.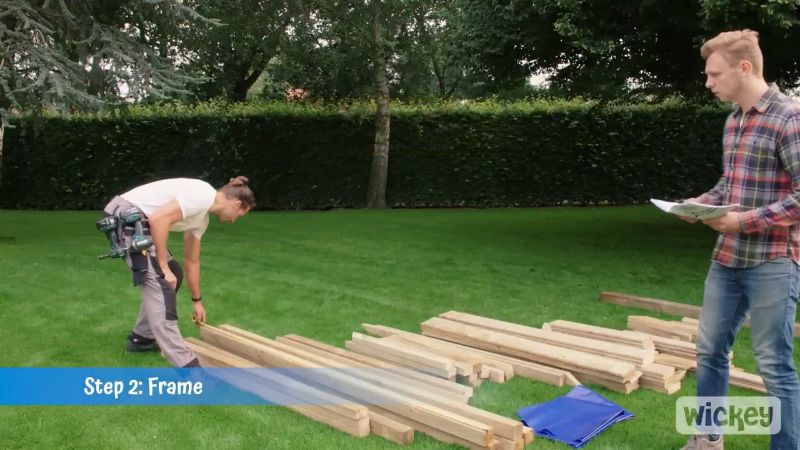 2. Screwing the frame together
Get a detailed view of how the first drill holes are marked and the frame of the climbing frame is screwed together.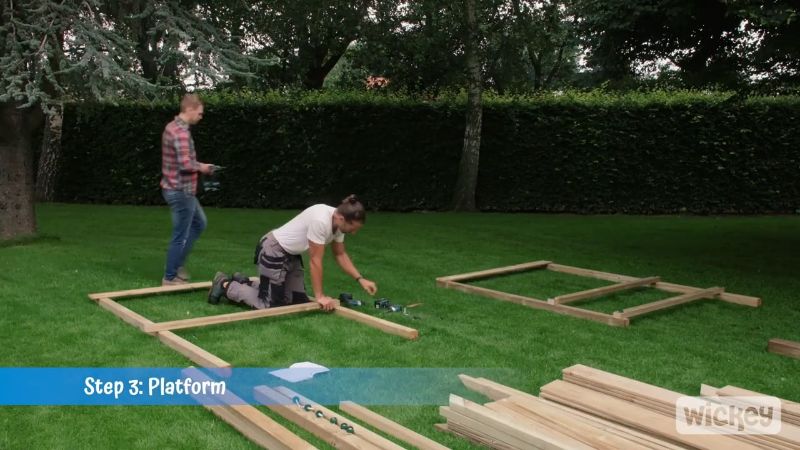 3. Putting together the platform
Here you will find helpful tips for assembling your climbing frame's platform.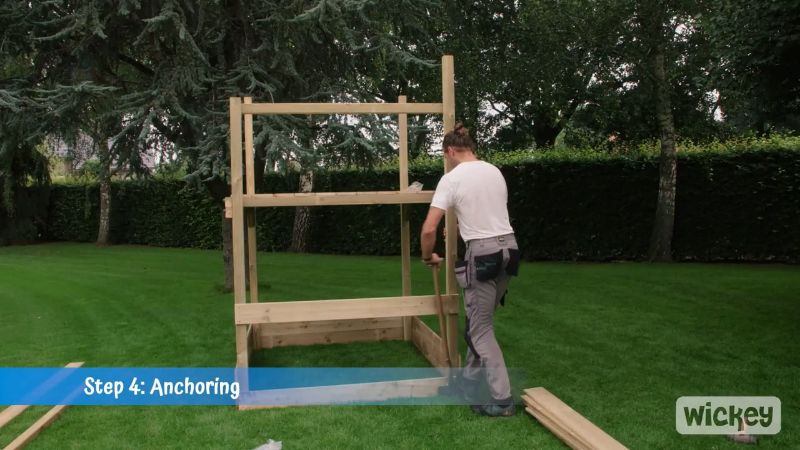 4. Anchoring
See how to set the ground anchors in concrete, step by step.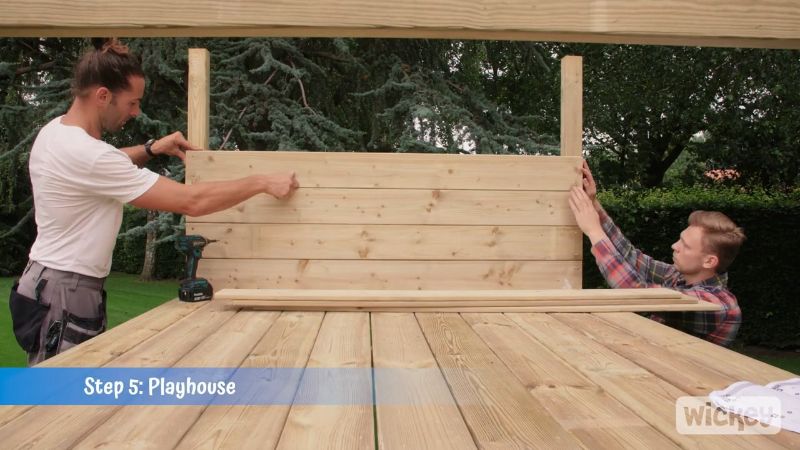 5. Building a playhouse
Get an idea of how to assemble the playhouse with ease.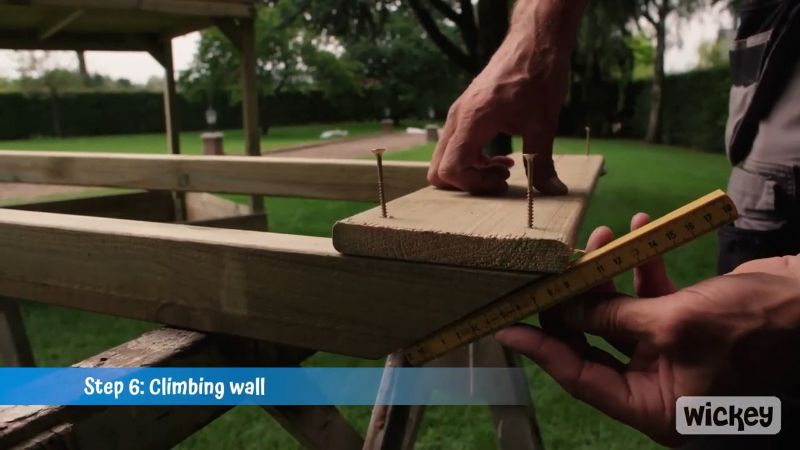 6. Assembling a climbing wall
Learn how to safely attach the climbing ladder to your children's climbing frame.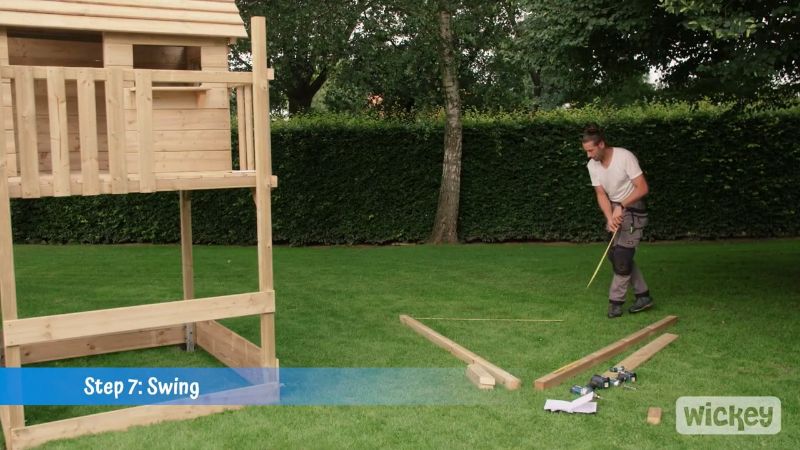 7. Build your own swing set
In this video, you will learn how to build the swing and install the swing hooks.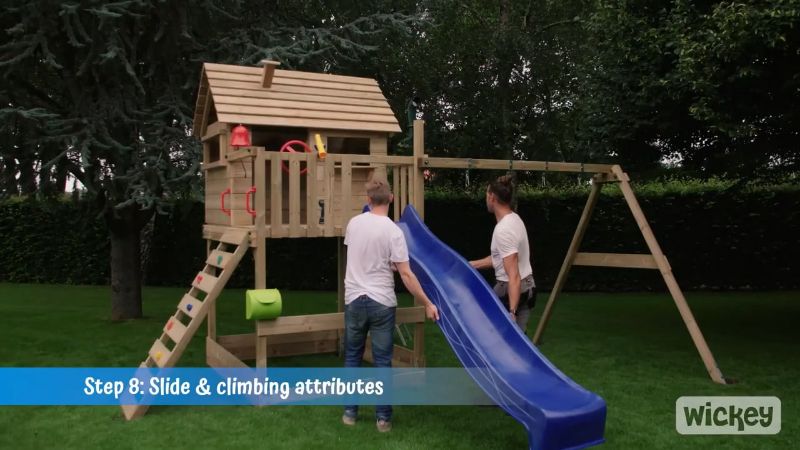 8. Attaching a slide & climbing attachments
Here you can find out how to give your climbing frame the final touch with a slide and climbing holds.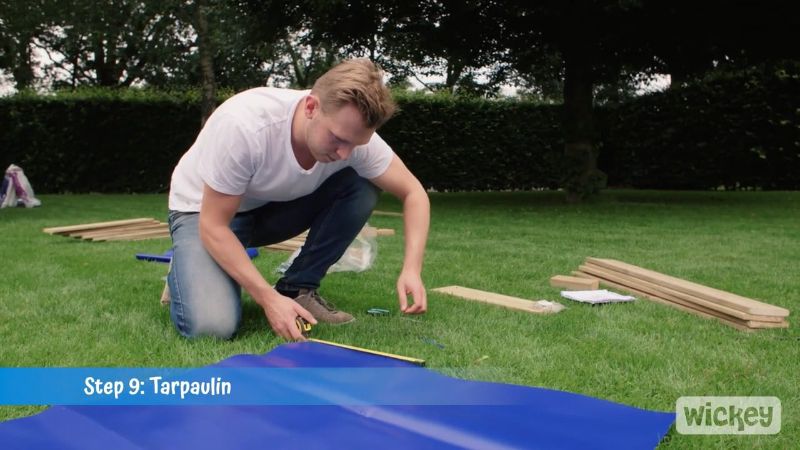 9. Cutting the tarpaulin
To perfect the final look, here are some helpful tips for marking and cutting the weatherproof tarpaulin.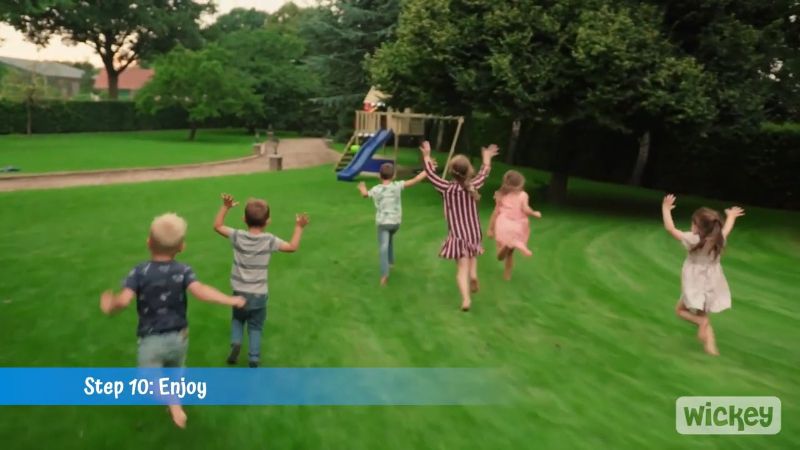 10. Create your own adventure
Have the last screws been tightened? Then it's time to play, have fun, and enjoy some adventures!