Swing set Wickey PRO MAGIC Leaf
Swing for public playgrounds, developed according to EN 1176
Dimensions: L325 x W220 cm

Commercial swing set
Double swing for playgrounds Wickey PRO MAGIC Leaf
Convincingly PROfessional
With more than 20 years of experience in the development, production and sale of high-quality climbing frames, Wickey is a leading company in Europe. For this reason, Wickey knows exactly what the customer wants and can also offer the best value-for-money ratio. Our professional climbing frames are not only characterised by optimal security but also by adventurous and innovative functions. The aim of our products is to improve the fitness, motor skills and social abilities of children and to encourage their imagination and creativity.
Product details
Wickey PRO MAGIC Series
Post thickness 11x11 cm
Pressure-treated solid wood
Developed according to EN 1176
Suitable for maximum 2 children
15-year warranty on all HDPE elements
10-year warranty on all wooden elements
All swing connectors and visible screws made of stainless steel A2 (except angle anchors)
19 mm thick plates of two-coloured HDPE, vandalism resistant, 80% recycled
And it includes all of this
1.2 m² decoration made of HDPE
2-part safety caps made of HDPE in different colours
4 stainless steel or hot-dip galvanised swing hooks and chains
2 swing seats with chain and aluminium inlay 50x16x4 cm
2 stainless steel swing connectors
Including all required screws
Including all hot-dip galvanised steel angle anchors for embedding in concrete
Detailed assembly instructions
Attention
Not recommended for children under 3 years of age
The indicated measurements and colours may vary slightly
Wickey climbing frame videos
With this compilation of fantastic product videos from our customers and our detailed assembly video, we want to make it easier for you to assemble the climbing frame and inspire you to create your own play paradise in the garden.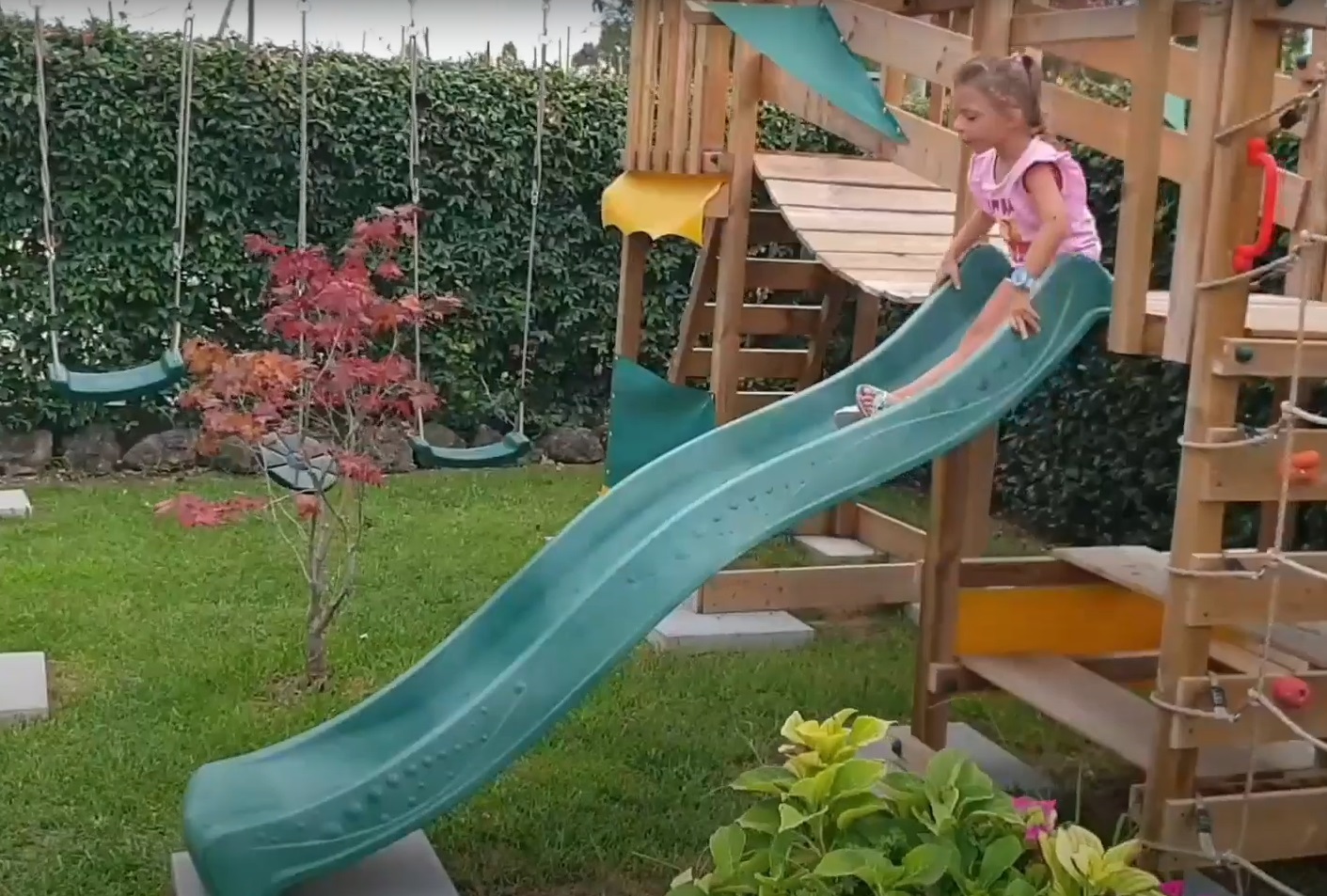 Wickey climbing frame inspiration
Let our compilation of different Wickey climbing frames inspire you! With the climbing frames of the Explorer theme world, the world is at the feet of intrepid explorers. There's something to suit every age and taste.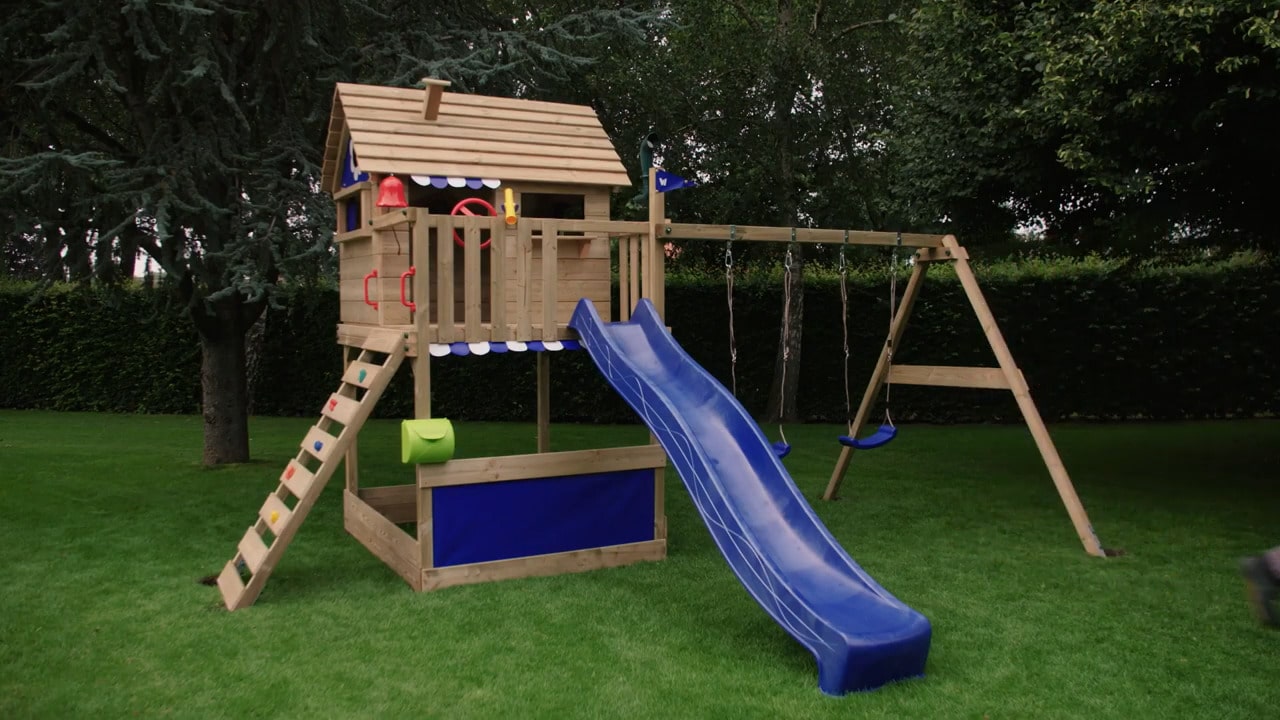 Wickey assembly video
Assembling a climbing frame? Anyone can do it! In this video, we will give you some helpful tricks and tips for assembling your climbing frame. We demonstrate the optimum assembly process using our Smart Seaside climbing frame, but this assembly video can be used as a template for almost all models of Wickey climbing frames. Click here if you would like to see additional videos for the individual assembly steps.
Additionally you will need