Ground anchor Wickey QuickLock
For ladders and climbing walls (stable)
Ground anchor Wickey QuickLock
The Wickey ground anchor is particularly suitable for (sloping) ladders and climbing walls thanks to its easy installation. Drive the anchor into the ground and then screw it directly to the post with the wooden screw that comes with it. The ground anchors are suitable for both round and square posts.
To ensure a safe and stable footing of the playground equipment, we recommend concreting the posts with our ground anchors "QuickLock" and angle anchors, whereas the ground anchors should only be used for ladders and climbing walls.
Hot-dip galvanised ground anchor
Dimension L50 cm, cutting disc Ø10 cm
Including a hexagonal wood screw, diameter Ø10x70 mm, and a washer
Product weight 0.8 kg
Ideal for ladders and climbing walls
Quality and safety tested
All measurements shown are approximate
Get the best tips on our wooden products here
Like every natural product, wood also has individual characteristics. Here you can find out more about the wood characteristics of our products.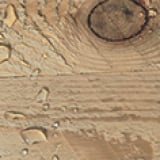 Impregnation
Water is pressed into the wood through pressure impregnation
Due to the impregnation, painting is not necessary
Tip:
The impregnation may cause the wood to be damp. It is therefore advisable to unpack it after arrival and let it dry for at least two days.
Pre-drill the holes before inserting the screws. This minimises the risk of damaging the alloy of the screws.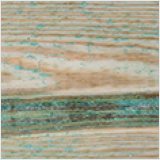 Salt efflorescence
Superficial white to brownish spots
Mixture of existing resin and ingredients of boiler pressure impregnation
Fades over time due to the weather
Tip: Strongly affected areas can be easily sanded!
Cracks and branches
Branches, grains and markers belong to the characteristics of the wood
Dry cracking is permitted according to DIN 4074
Tip: Cracks with ¼ of the length and ¼ of the width are statistically harmless!
Swelling and shrinking
Volume change due to moisture absorption/drying is typical of the wood
To ensure accurate assembly, not all wooden parts are pre-drilled due to wood movement
Tip: Unpack your wood directly and let it dry for at least 2 days!