Angle anchor Wickey PROLock
Post anchor for fastening public play equipment
Angle anchor Wickey PROLock (set of 2)
You require this angle anchor made of galvanised steel to secure Wickey PRO playground equipment in public areas. This anchor has been tested for public use in accordance with EN 1176 and ensures optimum safety and maximum stability.
 
We recommend installing angle anchors on the inside of posts, so that no distracting metal parts are visible on the outside and the playground tower's design looks its best.
Angle anchor made from galvanised steel (set of 2)
For use in public areas, tested in accordance with EN 1176
Dimensions: L780xB80xH80 mm
Thickness: 3 mm
Drill hole: 21x10 mm
For posts of 90x90 mm up to 110x110 mm
To be concreted into the ground
Rounded corners for extra safety
Ideal for PRO public playground equipment
Suitable for Prime series playground towers with 90x90 mm posts
Without screws
Extremely weatherproof
Get the best tips on our wooden products here
Like every natural product, wood also has individual characteristics. Here you can find out more about the wood characteristics of our products.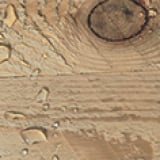 Impregnation
Water is pressed into the wood through pressure impregnation
Due to the impregnation, painting is not necessary
Tip:
The impregnation may cause the wood to be damp. It is therefore advisable to unpack it after arrival and let it dry for at least two days.
Pre-drill the holes before inserting the screws. This minimises the risk of damaging the alloy of the screws.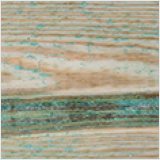 Salt efflorescence
Superficial white to brownish spots
Mixture of existing resin and ingredients of boiler pressure impregnation
Fades over time due to the weather
Tip: Strongly affected areas can be easily sanded!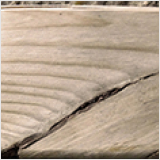 Cracks and branches
Branches, grains and markers belong to the characteristics of the wood
Dry cracking is permitted according to DIN 4074
Tip: Cracks with ¼ of the length and ¼ of the width are statistically harmless!
Swelling and shrinking
Volume change due to moisture absorption/drying is typical of the wood
To ensure accurate assembly, not all wooden parts are pre-drilled due to wood movement
Tip: Unpack your wood directly and let it dry for at least 2 days!